Hi
(^_^*Y)
my name is gabriela, but people call me gab, gaby, gb; Gab is a wonderful person, she is beautiful, intelligent, generous
e_e
*cof cof* and very modest too. Gab like biscuit, chocolate, sweets *-* (she is not fat, ok?
u_u
), music, webdesign, many other things; who cares? beijosmeliga ;*
Gender: Famele
Age: 14
Ethnicity: Green/Alien White/Caucasian
Interested in: Only gabuu u_u
Status: In a relationship
x--x--x--x--x--x--x
Interests:
Fooood
@_@
, music, computer
Music:
emocore, punk, techno, powerpop, pop, pop-rock, pop-punk, pop-anything, indie
TV:
Sony, Fox, Animax, Disney, MVT, VH1
October 17 2008, 4:28 PM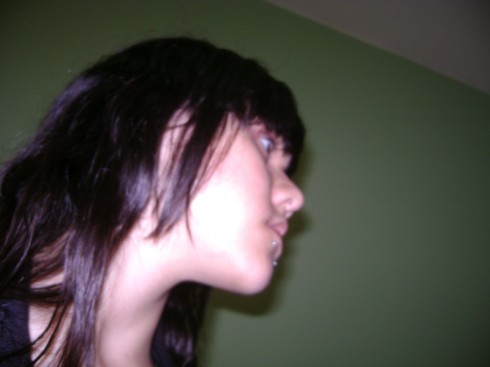 Comments
Displaying 0 - 0 of 0 comments
No comments yet. Be the first one to comment!
Add Comment
You must be logged in to comment
Statistics
| | |
| --- | --- |
| Comments | 0 |
| Page views | 905 |
Photo Info
Taken on
Oct 14, 2008 5:26 pm
Camera
SONY DSC-S650
Exposure
1/40 sec
Aperture
f/2.8
Focal length
5.8 mm
Exposure bias
0/10 EV
ISO speed
100
Flash
Flash fired, compulsory flash mode, red-eye reduction mode, return light not detected